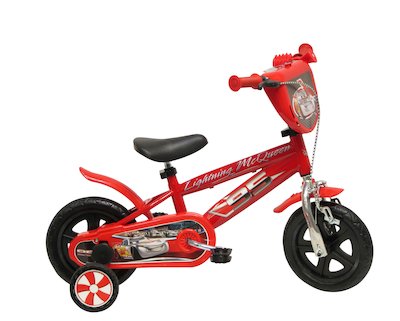 L'immagine del prodotto può non riflettere il colore selezionato
DISNEY CARS 10" MTB, PNEUMATICI MORBIDE "EVA"
Telaio de la bici: Acciaio
Manubrio e sedile regolabili
Cuscinetti in nylon
Pignone fisso
Gomma morbida "EVA"
Freno anteriore
Ampie ruote di allenamento con facile sgancio
parafanghi e schermo frontale
Età : 2-3 anni
Peso della bici: 5,7 kg
Se vuoi essere aggiornato via e-mail non appena il prodotto sarà disponibile inserisci il tuo indirizzo email qui
Generalmente spediamo il tuo ordine alla società di corriere entro 2 giorni dalla ricezione del pagamento. La società di corriere consegna in genere entro 5 giorni lavorativi. Ti verrà fornito un numero di tracciamento per vedere i progressi di quel pacco.
Customer satisfaction is paramount to us, so if you are not satisfied with your purchase, we want to know before you return it or leave a negative feedback! Please contact Rosetta: 00 39 0171 911383 or better, send her an e-mail: sales@denverbike.com. There are no issues that we cannot solve!