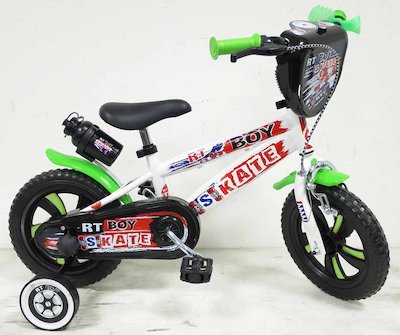 L'immagine del prodotto può non riflettere il colore selezionato
DENVER SKATE 12" MTB, PNEUMATICI MORBIDE "EVA"
Telaio in acciaio
Forcella in acciaio
Manubrio regolabile in acciaio
Sella regolabile
Cuscinetti in nylon
Pignone fisso
Gomma morbida antiforatura "EVA"
2 freni caliper
Stabilizzatori laterali di sicurezza con facile sgancio
Parafanghi, paracatena, Borraccia posteriore e mascherina frontale
Età : 3-5 anni
Se vuoi essere aggiornato via e-mail non appena il prodotto sarà disponibile inserisci il tuo indirizzo email qui
Generalmente spediamo il tuo ordine alla società di corriere entro 2 giorni dalla ricezione del pagamento. La società di corriere consegna in genere entro 5 giorni lavorativi. Ti verrà fornito un numero di tracciamento per vedere i progressi di quel pacco.
Customer satisfaction is paramount to us, so if you are not satisfied with your purchase, we want to know before you return it or leave a negative feedback! Please contact Rosetta: 00 39 0171 911383 or better, send her an e-mail: sales@denverbike.com. There are no issues that we cannot solve!